Nerf N-Strike Elite Alpha Trooper CS-12
from Best Elite Nerf Guns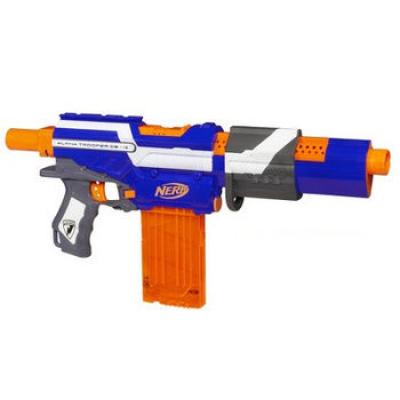 The Alpha Trooper CS-12 is a clip system Nerf blaster that was released in 2013 under the N-Strike Elite series.
It comes packaged with a twelve dart clip, twelve Elite Darts and instructions.
The blaster was released in the United Kingdom on March 1, on May 15 in the United States, and also released in Hong Kong on an unknown date. It was also released in Singapore on June 22.
In Australia, the Alpha Trooper is exclusively available at Target stores; in the United Kingdom, it is exclusive to Argos stores. In Germany, it has thus far only been available from Galeria Kaufhof department stores and stores that are members of the VEDES trade association.