USTREAM.TV
from Best YouTube Alternative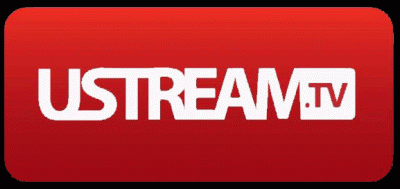 It is an IBM company that is a match for those who look for the sites like YouTube. The main function of the service is to allow broadcasters livestream anything they see fit. The audience of the site is now above 80,000,000 users worldwide. The service is available on several languages apart from English, including Korean and Russian. Though being a commercial structure, its lenient policy allows to freely watch the broadcasts and be the streamer yourself cost-effectively. This is provided by the ad revenue system, which allows the site to exist freely without heavy refinancing from the father structure.
It originated in 2007 as a fully independent startup by three founders. The main reason back then was creating the ability for the soldiers who served in Iraq and other far regions to contact their families live and share their thoughts, state of health and how they are coping with the pressing problems of war. This proved to be a good treatment as well, simply because the military people could now share their fears and happy moments of the important and dangerous jobs. The service proved to have enormous potential and aside from soldiers, the site started to perform the same streaming functions for independent creators, major-label companies and politicians including Barack Obama and Hillary Clinton.
As Ustream kept growing, it became partners with Panasonic, Logitech, Samsung, PlayStation and other structures. It was one of the official streaming companies of the latter. Immense growth and popularity persuaded IBM to acquire Ustream and keep that machine going. IBM is constantly developing new technologies and applying them to their subsidiaries, including Ustream, providing the ability to have the cutting edge video technology all the time.