Bizzy Bone
from Fastest Rappers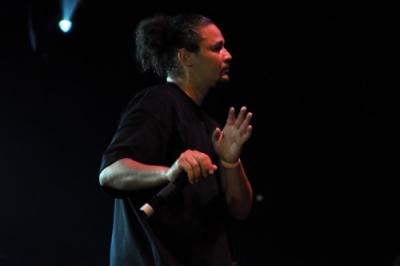 Bizzy Bone is one of the four members of the Bone Thugs-n-Harmony, including famous Krayzie Bone. He is famous for his fast manner of rapping, distinct choruses that are performed with soft and high speech. His result of 11.3 syllables per second is impressive, though many representatives of rap industry outmatched this achievement greatly.
Bizzy Bone though makes his songs sound like a gunfire is also able to sing with a unique voice, making his music distinguishable from many other tracks. Being around since 1992, he and his crew managed to be heard by Easy-E one of the Hip-Hop elite of the older generation and that's when his career went up.
Bizzy Bone started his solo career in 1998, with an album called Heaven'z Movie, which later receive a platinum status. After such a debut, Bizzy only added to his trophies by securing a top spot in many music awards. It made him a renowned artist with a proof from critics, not only the fans.
He released eight solo albums since the start of his performances and after a 7-year break, he revealed that a duet album with Krayzie Bone is incoming. This is a sign that Bizzy Bone is not planning to give up on music and still has a lot to offer to his fans and the critics.
What is your attitude towards his distinct vocals and rapid rhyming? Which track and performance of Bizzy Bone do you like the most and would recommend it to all your friends that are unfamiliar with his music? Let everybody know in the comment section, dedicated specifically to this artist.