Crucified
from Fastest Rappers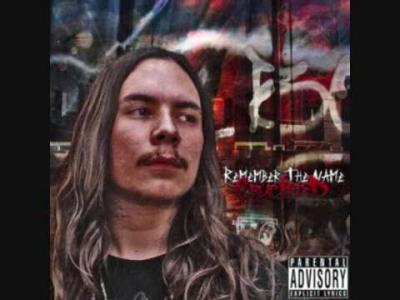 This rapper of Texas origin is the representative of the new era, releasing his first album in 2012. Answering the question who is the fastest rapper, he performed 949 syllables in 49 seconds, though never received the certificate for that, due to Guinness closing down the whole section of speed rapping records because of "lack of competition". Recent years have shown that there are only a few people able to perform on the same level of speed.
Crucified sings about various topics, including paranormal stuff, extraterrestrial life, drugs (especially weed) , spiritual world and occult practices. Unlike Rebel XD, who takes things slow and does not pursue the goal of stating the world that he is the fastest, Crucified goes for the speed in all of the songs, making it a primary highlight of his music career. He collaborates with other rappers that possess supersonic rhyming speed skills, such as Twisted Insane, Bizzy Bone, and many others.
Crucified's albums are not made to earn money, but to spread the music. Most of his mixtapes are totally free for listening and downloading, making it easier for a potential fan to find and enjoy the music of Crucified. His main field of action is his YouTube channel, that is now reaching a million and a half views. The army of supporters and a fellow promoter Yung Dro is what drives rapper's career forward. He is also planning to release a new free mixtape in 2017, using the help of Oneiric Music & Media Group and his top-notch rhyming, as usual.
Say what you think about Crucified in the comments below! Is he the fastest guy in the industry or are there others who can beat him in a one-on-one speed rhyming battle? Share your thoughts and discuss the words of other people here, at RankTopTen.com