Krayzie Bone
from Fastest Rappers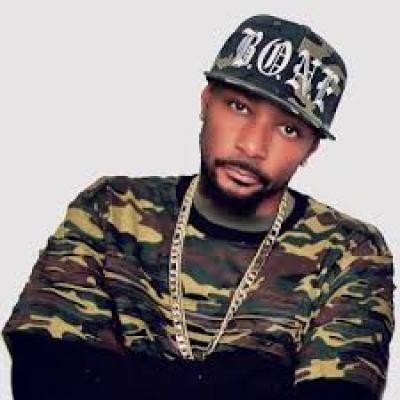 It takes a few simple calculations to determine that Krayzie Bone is able to perform 12 syllables per seconds. Super fast rapper, to say the least. Obviously, he does not rap at that speed all the time, but he certainly can put the pressure on the renowned celebrities, famous for their fast rhyming. Let's dive into Krayzie Bone's Music life for a little bit.
Starting off in the big rap as a member of Bone Thugs-n-Harmony, he managed to build his personal fan army that was waiting for their idol's solo debut. Krayzie did not delay that satisfaction and released Thug's Life in 1999, beginning his career of a solo artist. That album was a big revelation, including many star guest appearances, such as the Marley Brothers and Snoop Dogg. Famous names in the tracks did the job and more people started talking about Krayzie Bone and the speed of his lyrics. The album went platinum in the same year as the release.
Krayzie's next album, Thug on Da Line, became golden and received a positive recognition among the rap world. He does not plan to stop and keeps producing his albums with more guest stars and becomes a featuring artist as well, performing with Chamillionaire the song Ridin'. That performance got Krayzie his Grammy award and the popularity kept growing.
Now he continues to rap and is a successful businessman, promoting his brands and companies.
See that comment section below? Use it to share your thoughts on the music of Krayzie Bone, his rapping style and collabs he was part of. Let everyone know the songs you like and Krayzie's fastest performances ever.