Outsider
from Fastest Rappers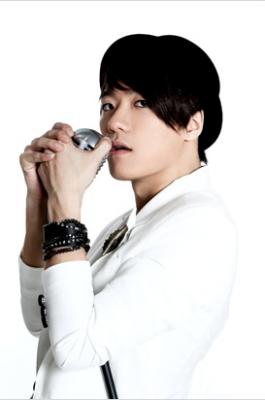 Outsider, a representative of the South Korean rap industry is known for being able to perform at least 17 syllables per second. Some sources state that he can spit out even up to 26 sps, which would definitely put him beyond competition. On the other hand, most of his speed performances are in Korean and different languages mean different syllable count, which makes a proper competition impossible. Despite this fact, he pushes his pronunciation skills to the edge with each new song, earning more fans around the world.
Outsider's career begins in 2004, where he debuts as an underground rapper. He releases EP "Come Outside" which receives positive appraisal from fellow musicians and underground rap fans. As Outsider gains popularity exponentially, MC Sniper, a legend of local hip-hop signs him to Sniper Sound, which becomes the label of Outsider's debut album. His track "Loner" quickly reaches #1 spot in Korean music charts and everybody starts talking about the newcomer.
Outsider's songs are distinguishable among other rap products, as he masterfully combines super fast rapping and Kpop tracks, producing something that the audience has never heard before. This wild and risky mix makes Outsider famous in South Korea and he begins touring around the world. He records singles with Korean stars as well as famous American Chopper Twista. These collabs extend his range of popularity and increase the number of loyal supporters across the globe, allowing the guy to go on a worldwide tour.
What is your opinion about this South Korean star of speed rapping? Make sure you put everything you think about in the comment section and describe your feelings towards his music.