Twisted Insane
from Fastest Rappers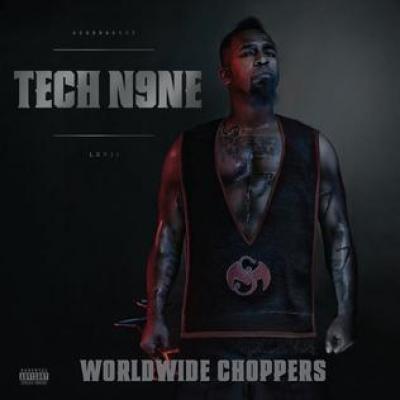 Coming from southern California, Twisted Insane always competes for the position of the fastest rapper in the world. In the Tech N9ne's track Worldwide Choppers he managed to spit out 140 syllables for 15 seconds, which equals to an impressive result of 9.33 syllables per second. That can twist someone's tongue, right? But Twisted Insane proves that this supersonic speed is a routine for him as most of his tracks contain that level of speed-rhyming. Twisted proves his place in the Choppers community in every song he releases.
It wasn't all great for the guy at the beginning. In fact, his life would never suggest that Twisted Insane would become the man he is now. He was living as a homeless man with his mother. A pretty rough start already, but Twisted's love for music prevails, as he manages to record his first mixtapes and make his talent known. His verses are strong, quick, like a gunfire and that's the biggest attraction of his music. His unique rapping style was the starting point, and after raising some money and promoting his name, he records his album Shoot For the Face in 2006. 21 tracks and his talent is now official.
His major popularity came in 2011, due to the aforementioned Worldwide Choppers, where he seriously outmatched other rappers that took part in production of the song. It took him only a quarter of a minute to declare himself as one of the fastest rappers ever.
Do you think Twisted Insane would beat any rapper in speed? Use the comment section to say your opinion towards this gem of rapping and describe how is he better than anyone else when it comes to syllables per second.