Muse
from Greatest Rock Bands of All Time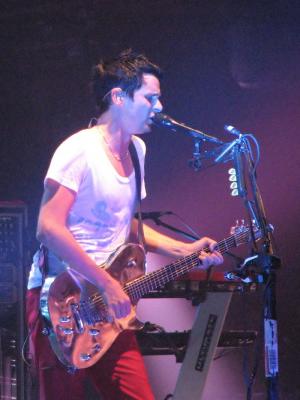 One of English best modern bands and worldwide heroes of alternative rock, Muse has already cemented their place in the rock history. Their debut album came out in 1999, despite the band's foundation in 1994. It took them whole five years to get this thing sorted out properly, defining the sound of the group and stating that they are not in the industry to be forgotten soon. Next album followed up in 2 years, continuing the music ideas of its predecessor and solidifying the band's positions as one that takes British music to the global popularity.
Third album broke the record, as the first one to stay at the top of UK albums five times in a row. 2006 was the year of Supermassive Black Hole and further extension of international popularity. Introducing electronic and pop elements, the album reinstated the legacy of Depeche Mode and increased the number of people who were looking for the good music and discovered Muse.
Band's trophy shelf includes two Grammy awards and many British ones as the sign of global recognition and appreciation of their music. The sound itself combines progressive metal, art rock and electronic touches. It is not a rare thing to hear symphonic orchestras in their songs that just indicate how big of a scale these guys are aiming for. Since the global audience discovered Muse, there was no shortage in those who desired to see them in their country, therefore the band is touring all over the world and promise to visit North America in a short time. Are you waiting for Muse to come to your city? Tell us in the comments!