Ssundee
from Minecraft Youtubers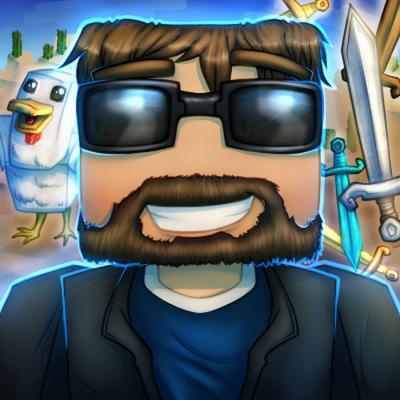 As one of the YouTube Minecraft specialists, Ssundee used to be a part of TeamCrafted, a group of people who play the game professionally while recording the progress and sharing it with the community. Ian Stapleton's (aka SSundee) supporter group is a massive one, including 8 million subscribers from around the globe. That huge number of people has managed to generate nearly 3 billion views total. Note that the videos are there to stay and the count will grow bigger over time, even if Ian suddenly decided to leave YouTube and start a new chapter of his life.
Once a former military man, SSundee was playing Call of Duty and League of Legends and started his Minecraft career sometime after the release of the game. The first Minecraft-related video on his channel now would show Ian building a rollercoaster, which then would be featured on Machinima. This is how the story began. With quality and fun content, successful commentary and regular uploads, it was not long until the channel started growing rapidly. It took him about 2 years to get his first million of subscribers, and later achievements were just a matter of time given the dedication of the YouTuber.
SSundee challenges himself to compete successfully in different game modes, runs many series at the same time, updating each series on a weekly basis. This fills up his upload schedule so much that at least one video per day is posted. Quite a joy for the fans, right? Tell us what do you think about Ian and which particular aspect of the channel you like the most! Feel free to use the comment section for that.