TheDiamondMinecart
from Minecraft Youtubers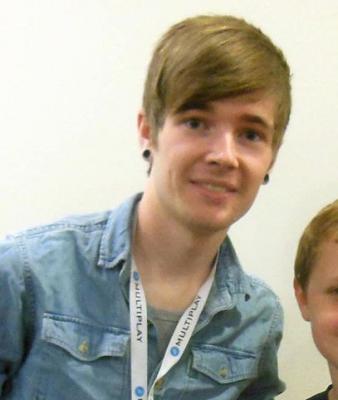 If you are a member of YouTube Minecraft community, then you know who DanTDM is. His 14 million subscribers and close to 10 billion views speak for themselves, allowing us to grasp the greatness this guy has managed to achieve through dedicating himself to Minecraft. Daniel Middleton (that's his real name) is a British YouTuber and is immensely popular in his country, winning multiple Kids Choice awards. The manner of presenting and content is appealing and entertaining for both younger viewers and seniors.
Daily updates make the fans to look for another video and know what to expect. The range of expertise varies greatly as well. Dan does let's plays, roleplays, creates his own storylines and characters which are now famous worldwide. The newest addition, the YouTube Red, allowed him to produce his own series which contains many of the fictional characters that can be seen on TDM's videos. Dr. Trayaurus only can stand out and get a dedicated show with a number of details and effort Dan puts in making the characters look alive and be present in the real world despite being purely imaginary and Minecraft-based.
Dan gained a lot of subscribers and fame by observing and trying out new Minecraft mods, showcasing how they work and what benefit do they bring into the game. Despite deteriorating in regularity over time, it is still one of the most wanted series that fans long for. Why are you supporting Middleton? Type your answer in the comments below and explain the brilliance of the channel, or the reasons for one to avoid this particular creator!