Cody
from Total Drama Characters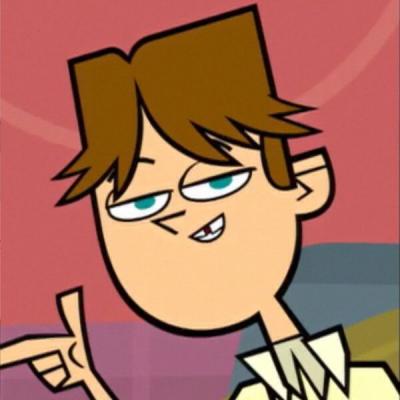 Ever knew that guy who couldn't get the attention of girls but thought of himself as a god of pick-up lines? Well, that's Cody among all Total Drama characters. A very smart guy who'd rather not call himself The Geek, as labelled, but a cool guy who gets along with the other gender super good. As we can see later, his pick-up lines are no good to work for the girls and even if that manages to squeeze out an emotion out of someone, it would be mockery, friendly amusement or irritation. Poor Cody.
His knowledge and intelligence allows him to be the brain of his team and alliance when he joins one. He helps Owen find the treasure and comes up with effective ideas to prevent the alliance from breaking apart and proving himself to be a valuable asset for the team. While on Total Drama: Island he gets eliminated quickly, only lasting for a couple of episodes, after returning to the show during the World Tour, manages to get into the final 3. He loses the victory being only one step away from it and that what really makes feel for the guy.
Cody develops strong feelings towards Gwen in the first season and even lets her be with Trent just to see her happy. He carries his love and devotion to the World Tour and punches Duncan for kissing Gwen, though not ready to disrupt her happiness. He is smart and a very nice guy and surely stands out as someone to root for when you dive into his characters and what he has to go through.
And what are your thoughts about Cody? Make sure you use the comment section below to share all your evaluation of his actions and personality. Go on, don't limit yourself!