Heather
from Total Drama Characters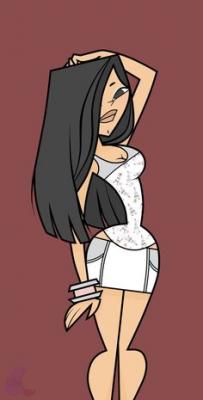 Heather is most definitely not among the best Total Drama characters as far as community tastes go. She is a downright antagonist of the series and by thinking that she is better than anyone else Heather quickly makes every other contestant dislike her if not hate. Manipulations, deception and false friendships - Heather will use all means possible to accomplish her goals. And fair play to her, she always finds a way to get what she wants.
Heather quickly assures us by her actions that if she is friendly with you, then you are an asset, one of the possible tools she will not hesitate to use when the time is right. Heather's ultimate goal is getting to the prize money. Let's be honest, even if she is not liked by the majority of the characters and audience, she is slowly getting there step by step. Disrupting enemy team by false accusations and covert actions she makes sure that other team will argue and be mad at each other instead of competing. She successfully employs that tactic to her own team by making alliances and seizing the indirect control over the affairs of others.
Heather's action makes it hard to distinguish sincerity form kindness to be benefited at the end. We find out that she does not like being mean and wants to be a good guy at some point. Her romance with Alejandro can show that she is not completely mean and can feel something, though not enough to restrain her from the desire of victory (money prize).
Despite all her actions, she never managed to win in any season she participated despite appearing in 75 episodes overall. What do you think about Heather? Let us know in the comments below!