Armadyl Godsword
from Best Melee Weapon Runescape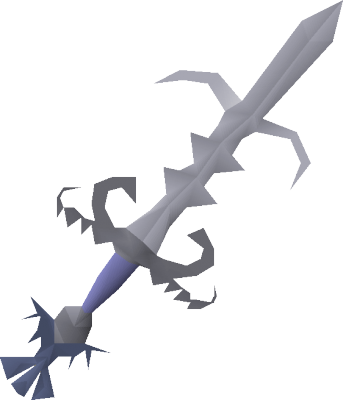 If you are looking to get yourself the best melee weapon, this one definitely deserves attention. There are four godswords in the game that come from the God Wars and Armadyl is one of them. It is only possible to create the sword from the godsword blade and Armadyl hilt, combined together. There is no restrictions or requirements and all players can create the sword, providing they have the needed elements. To wield this weapon, however, one must have at least 75 Attack. The godsword is double-handed and takes up 2 weapon slots to use it. This means you will not be able to combine it with a shield or an off-hand weapon. No wonder, because the weight of this massive piece of metal is 10 kg.
Once you equip this item,you will feel the power, as it has 1676 Damage and 1694 Damage. Purchasing the Armadyl godsword on a Grand Exchange would cost you around 3.5 million coins, which is not a big price for a godlike weapon.
The item has a special and a passive effect, while the latter is much less popular among the players due to it lacking sufficient power. A Special attack, however, deals damage within the range from 25% to 375%. This might be the only thing between survival and death and that's why the players love this attack so much more than the passive effect.
Have you got the Armadyl godsword? If yes, feel free to use comment box to describe what it is like to wield such a massive double-hand blade and why should others try to get the sword! Or tell everyone why this particular item is a very bad pick. It's all up to you.