JeromeASF
from Minecraft Youtubers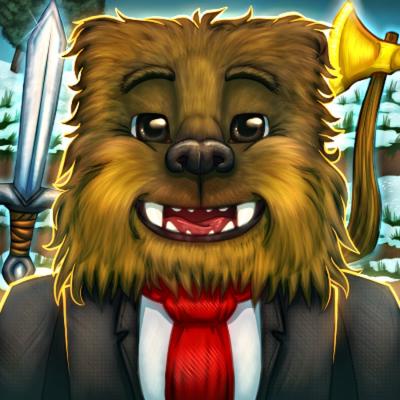 Jerome Aceti in real life, this guy is one of the big family of great Minecraft YouTubers. He and BajanCanadian were the founding fathers and owners of AwesomeSauceFilms and kept going to the glory together, when both switched to Minecraft. Now he is in The Pack along with his friend Bajan and other prominent YouTubers. Since joining in 2011 Jerome has managed to secure himself a loyal community of more than 4.5 million subscribers with a total number of more than one billion views. While main chunk of the videos in the channel are Minecraft-related, other games appear as well on a regular basis.
JeromeASF employs a successful tactic of collaborating with his fellow Minecraft YouTubers as well as larger channels and friends. This allows him to maintain a stable influx of new people coming from the communities of other creators he has ever joined forces to create something. Jerome also does Minecraft roleplaying animation series, creating whole imaginary stories and performing the roles with his friends and other YouTubers. He has another channel dedicated to his personal life, simply called Jerome. He tells stories about his life, adventures and relationships there. He does fun challenges often with his friend BajanCanadian and posts vlogs from trips and conferences. Such diversification is a right approach for those who want to keep their audience in touch with creators and don't let the views drop overtime.
What do you think about JeromeASF and his talent as a creator of quality Minecraft-related content? Do you enjoy the roleplaying animation series and can't wait to hear his "Ohhhhhh, buddy!" once again? If so, let everyone know in the comments!