Top Ten Most Overrated Cartoons
I love cartoons! I've been a fan of cartoons all my life. However, there are cartoons out there that I personally think are overrated. Now keep in mind, that this is all opinion based, If you disagree, that's fine. You're more than welcome to have a different opinion.
SpongeBob SquarePants
SpongeBob SquarePants, also simply referred to as SpongeBob, is an Emmy award-winning American animated comedy series and media franchise. It is chronologically the tenth of Nickelodeon's Nicktoons and is currently the most-watched show on Nickelodeon. In 2007, it was named by TIME Magazine as one of the greatest television nick shows of all time. It also broke a record for the most amount of episodes aired in one year, with 47.
Phineas and Ferb
Phineas and Ferb is an American animated comedy-musical television series. Originally broadcast as a one-episode preview on August 17, 2007 and again previewed on September 28, 2007, the series officially premiered on February 1, 2008 and ended on June 12, 2015 on Disney Channel, and follows Phineas ...read more.
Family Guy
Family Guy is an American adult animated sitcom created by Seth MacFarlane for the Fox Broadcasting Company. The series centers on the Griffins, a family consisting of parents Peter and Lois; their children Meg, Chris, and Stewie; and their anthropomorphic pet dog Brian. The show is set in the fictional city of Quahog, Rhode Island, and exhibits much of its humor in the form of cutaway gags that often lampoon American culture.
My Little Pony: Friendship is Magic
My Little Pony: Friendship Is Magic is a children's animated fantasy television series developed by Lauren Faust for Hasbro. The series is based on Hasbro's My Little Pony line of toys and animated works and is often referred by collectors as the fourth generation ("G4") of the franchise. The series premiered on October 10, 2010, on The Hub cable channel. Hasbro selected animator Lauren Faust as the creative director and executive producer for the show. Faust sought to challenge the established nature of the existing My Little Pony line, creating more in-depth characters and adventurous settings; she left the series during season 2, to be replaced by Meghan McCarthy as showrunner.
Adventure Time
A human boy named Finn and adoptive brother and best friend Jake the Dog, protect the citizens of the Land of Ooo from foes of various shapes and sizes.
Pokemon
The Pokémon anime series and films are a meta-series of adventures usually separate from the canon that most of the Pokémon video games follow (with the exception of Pokémon Yellow, a game based loosely on the anime storyline). The anime follows the quest of the main character, Ash Ketchum (known as Satoshi in Japan), a Pokémon Master in training, as he and a small group of friends travel around the world of Pokémon along with their Pokémon partners.
Steven Universe
A young boy takes his mother's place in a group of gemstone-based beings, and must learn to control his powers.
Rick and Morty
Rick and Morty is an American adult animated science-fiction sitcom created by Justin Roiland and Dan Harmon for Cartoon Network's late night programming block Adult Swim. The series follows the misadventures of cynical mad scientist Rick and his fretful, easily influenced grandson Morty, who split their time between domestic family life and interdimensional adventures.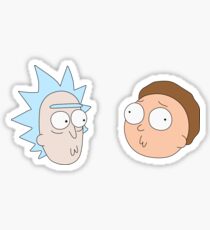 Roiland voices the series' eponymous characters, with the voice talent of Chris Parnell, Spencer Grammer, and Sarah Chalke providing the rest of the family. It premiered on December 2, 2013.
South Park
South Park is an American adult animated sitcom created by Trey Parker and Matt Stone and developed by Brian Graden for the Comedy Central television network. The show revolves around four boys—Stan Marsh, Kyle Broflovski, Eric Cartman, and Kenny McCormick—and their bizarre adventures in and around the titular Colorado town. Much like The Simpsons, South Park uses a very large ensemble cast of recurring characters and became infamous for its profanity and dark, surreal humor that satirizes a wide range of topics towards a mature audience.
The Marvelous Misadventures of Flapjack
Star vs. The Forces of Evil
The Amazing World of Gumball
She-Ra: Princess of Power
SWAT Kats: The Radical Squadron
Avatar: The Last Airbender