Best Town of Salem Roles
Town of Salem is a great card game that needs you to use a combination of tactics, calculations, and strategy to win. There is a number of roles that diversify the gameplay, making the game way much more replayable. Town of Salem roles is a subject of a great debate with huge speculations concerning which ones are the best, the easiest or over-powered.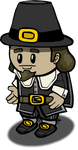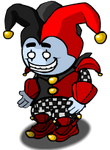 We invite you to take a look at this list of roles that are present in the Town of Salem game and finally make your vote. Join the community and determine the best roles for the most pleasant gameplay ever!